Every 10 minutes, somewhere in the world, an adolescent girl dies because of violence.
33,000 girls become child brides every day or one every two seconds.
129 million girls are out of school, including 32 million of primary school age and 97 million of secondary school age.
These disheartening facts all point to the crisis millions of girls face worldwide. Too often, girls face intersecting disadvantages because of their age, gender, ethnic background, sexual identity, religious affiliation, income, and disability, among other compounded factors. We must be outraged about the disadvantages that girls still experience. With COVID-19 having worsened existing burdens on girls worldwide and worn away essential gains made over the last decade, girls' empowerment is more critical than ever.
So how do we reach these girls? How can we protect them? How can we inspire them? And how can we ensure they are not left behind?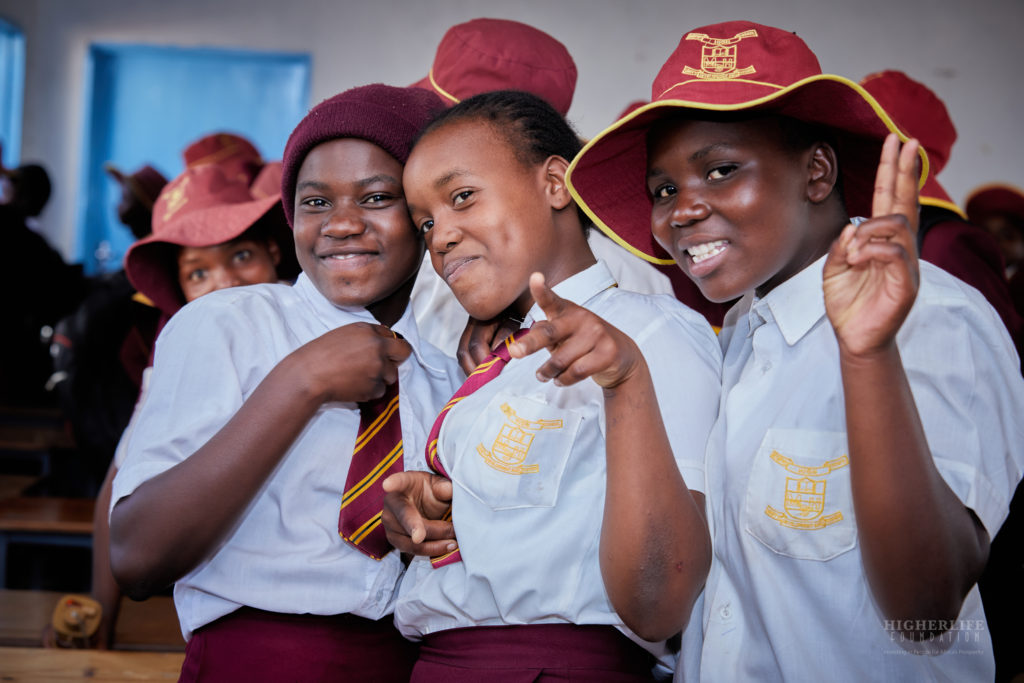 The answer is girl-driven solutions and the creation of safe spaces in which these girls can feel empowered such as the "Girls Empowerment Initiative" by Girl Up Zimbabwe and Higherlife Foundation.
Established in 2022, the initiative strives to unleash girls' power in all its dimensions, ensuring that girls in Zimbabwe are granted all the opportunities they deserve as they mature into adulthood. In Zimbabwe, girls in Institutions and adolescent girls lack adequate social support, limited access to sanitaryware and limited access to mentorship and career support in their educational pursuits. In lieu of this, the collaborative partnership identifies orphaned and vulnerable girls of school-going age. It helps them receive career guidance, mentorship, leadership, sexual reproductive health (SRH) and life skills opportunities. To date, 654 girls have been trained and impacted by life-changing mentorship and life skills training by Higherlife Foundation and Girl Up Zimbabwe in 2 provinces -Harare and Mashonaland Central in Zimbabwe.
"At Higherlife, we believe girls are changemakers and catalysts for positive change in our communities. They too have the right to a safe, educated, and healthy life. Through this partnership with Girl Up Zimbabwe, we are catalysing gender equality in our nation by providing education access, mentorship, and life skills to girls in Zimbabwe to thrive and help them to achieve their God-given potential," said Paida Mudzengerere, Lead for Girls Empowerment at Higherlife Foundation.
According to the 2018 Zimbabwe demographic health survey, at least 1 in 3 women aged 15 to 19 have experienced physical violence, and about 1 in 4 women have experienced sexual violence since age 15. In response to this, Girl Up Zimbabwe offers a psychological, legal, and safe environment for victims of gender-based violence between the ages of 13-24 through a transitional safe house in Chitungwiza, which Higherlife supports through materials and food pack donations. In addition, with 60% of rural Zimbabwean girls and women with period poverty and girls missing at least 20% of their school life while on their period, the Girls Empowerment Initiative reaches the most vulnerable girls with sanitary ware kits while also providing menstrual hygiene education in their schools.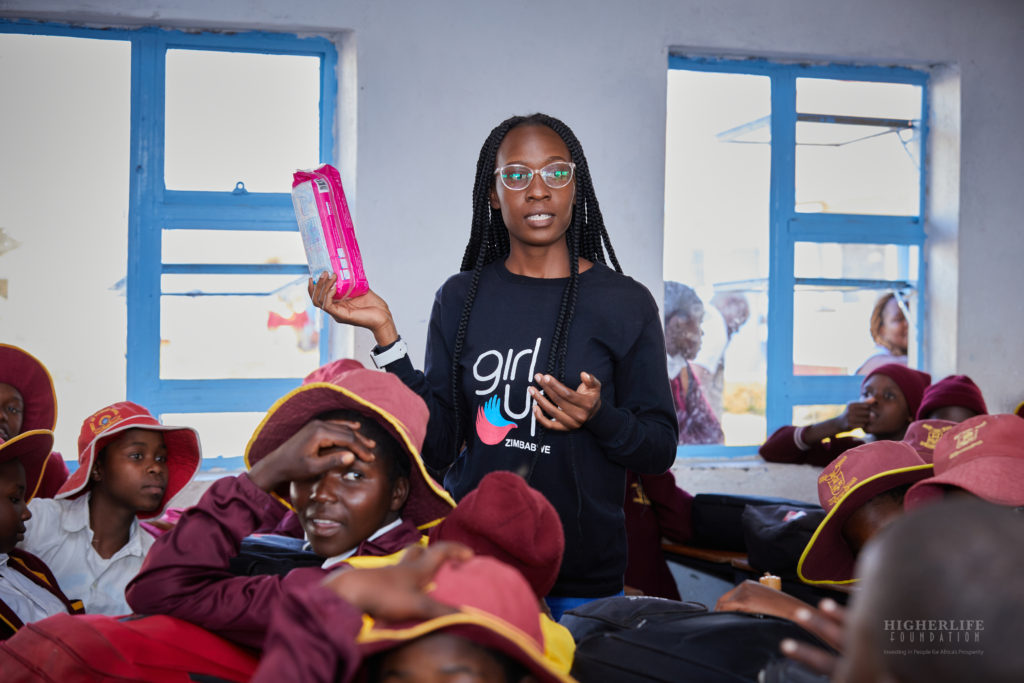 Every day, girls in Zimbabwe and globally continue to face barriers. Still, they have shown time and time again that given the skills and the opportunities, they can be the changemakers driving progress in their communities, building back stronger for all, including women, boys and men. Through this partnership, we strive to provide a platform for them to do so.
Learn more about Girl Up Zimbabwe here
See more of our work at Higherlife Foundation.
---