urges HLF to reach more farmers with climate smart agriculture
Higherlife Foundation's climate-smart agriculture is a good example of how non-governmental organisations (NGOs) can complement national policies, a top Zimbabwean governmental official has said. Mashonaland East, Minister of State for Provincial Affairs, Ms Apollonia Munzverengi, said the programme, which has reached about 11,000 farmers nationwide, is significantly supporting Zimbabwe's food security aspirations. 
She made these remarks at a recent field day in Hwedza, Mashonaland East, where Higherlife Foundation honoured the district's best-performing farmers. "As Government, we are happy with what Higherlife Foundation is doing. It's good when companies plough back into the communities they are operating," said Minister Munzverengi.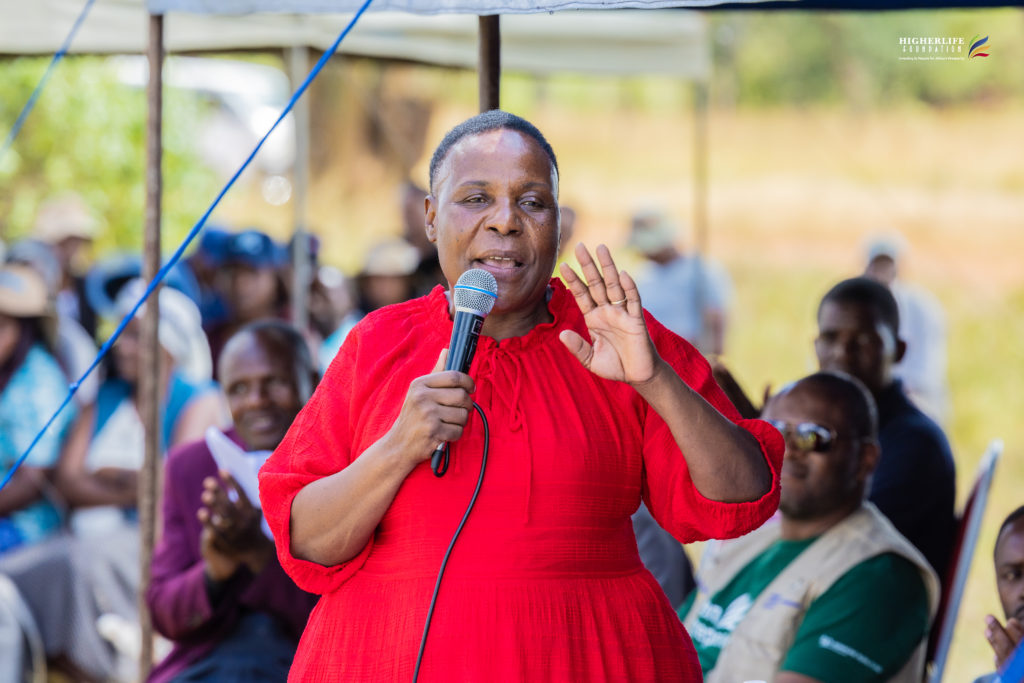 Higherlife Foundation sponsored 2,000 farmers in Hwedza with inputs and technical support. "Our call to Higherlife Foundation is:, please keep expanding your program. More families need your support, and we have seen that you are a well-meaning organisation. Together we can join hands, with our Presidential Input Scheme on one end and your climate-smart agriculture on another," Minister Munzverengi said. Minister Munzverengi said she had heard of the program and wanted to see the work first-hand.
The star of the day was Mr Washington Chinamhora, a 37-year-old farmer who harvested more maize, sugar bean and groundnuts than the other farmers in the district. Chinamhora attributed his success to the timeous distribution of inputs. "There are other programs we were previously part of; the inputs would come late. But this time, I received all I needed in time, which allowed us to take every step at each appropriate time," he said.
Mr Chinamhora walked away with a prize comprising 50 kilograms of ammonium nitrate fertiliser, 50 kilograms of Compound D fertiliser and 10 kilograms of seed maize. He also received 750 grams of Ecoterex insecticide and one bottle Chirinda Matura dust, a post-harvest insecticide.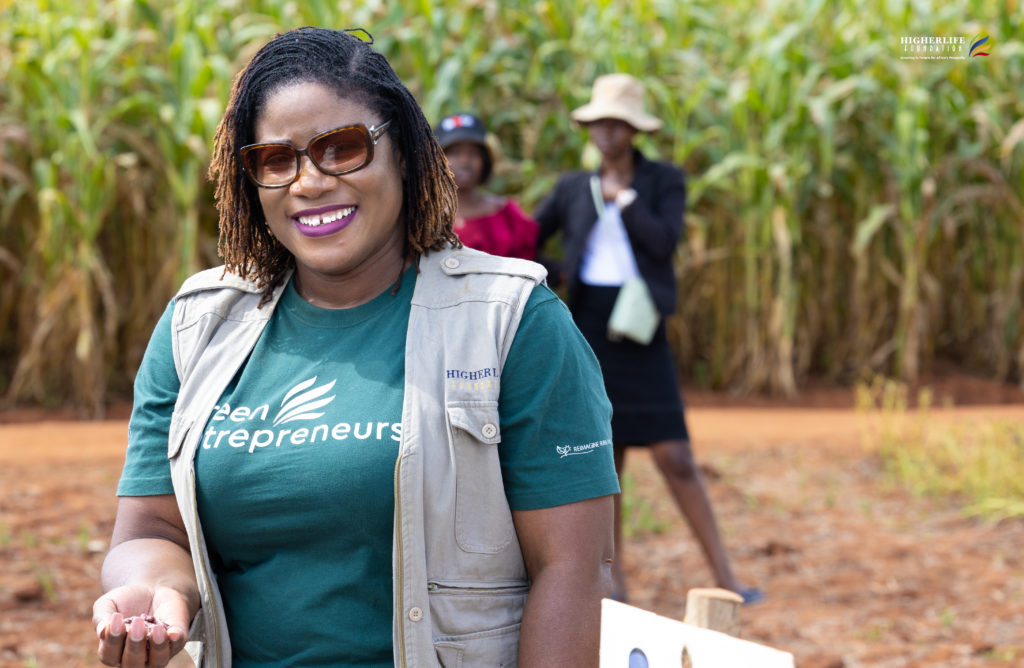 The Hwedza field day was one of the three events of the kind held by Higherlife Foundation to honour outstanding farmers. In total, 38 farmers were recognised for their outstanding crop in Mashonaland Central and Mashonaland East. Reimagine Rural Africa General Manager, Barbara Chivandire, said there has been encouraging cooperation from farmers since the inception of the Climate Smart Agriculture program.
---