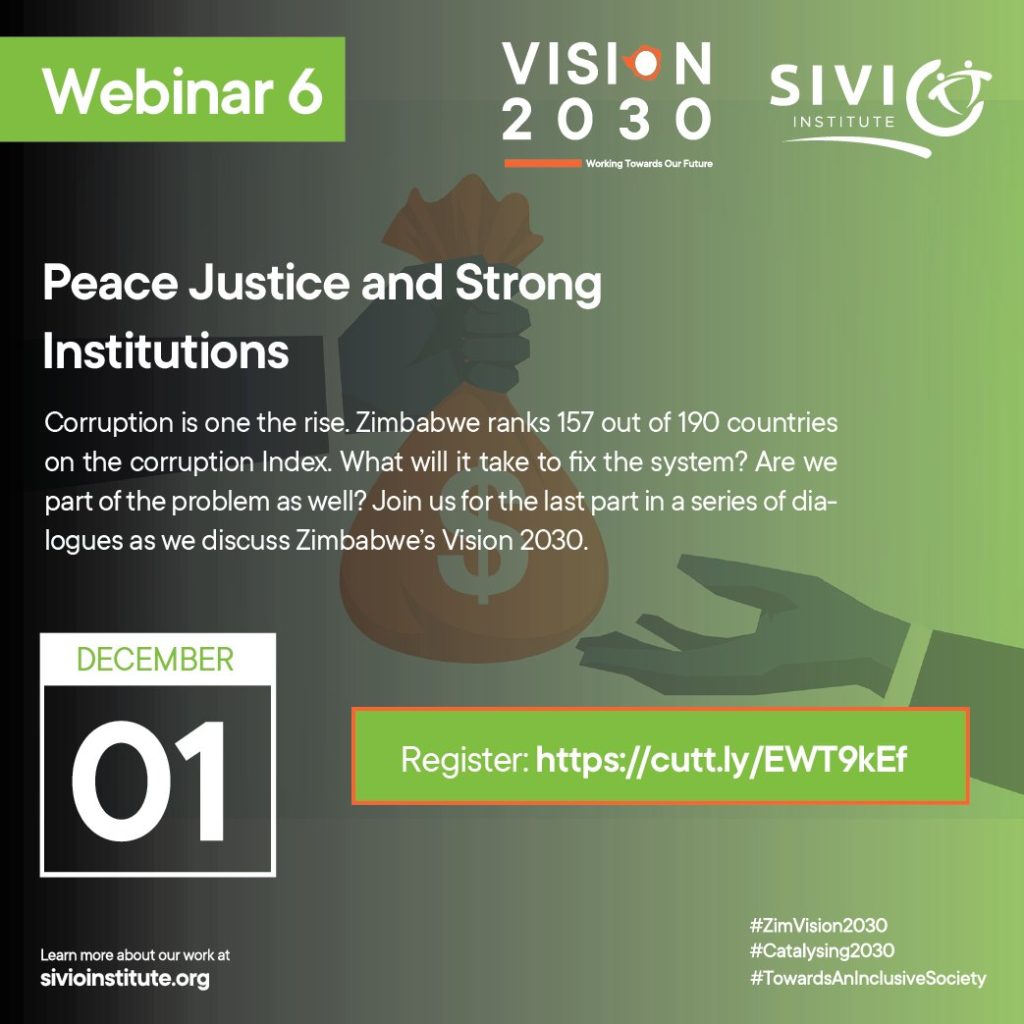 Is Zimbabwe a united country? How can we resolve the pain of the past to create a common vision? Is #Vision2030 worth the effort that reconciliation requires?
These are some of the questions that will be discussed at the final dialogue of the vision 2030 webinars by Sivio Institute- a renowned think tank in Zimbabwe.
Titled "Peace Justice and Strong Institutions" are a great continuation of some of the conversations we started in 2020 when you joined us for the Catalysing Vision 2050 Webinars Series.
Date: Wednesday 1st December 2021
Time: 10.00 am- 12.00 pm (CAT)
To be part of the conversations you can register below:
https://cutt.ly/EWT9kEf
The dialogues bring together citizens, the private sector, and government to develop and secure consensus on what it will take for our nation to achieve an Upper-Middle Income Economy by 2030.
Don't miss out!
---