Harare 28 November 2018– Higherlife Foundation is excited to announce the launch of the Delta Philanthropies Doctoral Research and Fellowship Program that will provide opportunities for promoting research and innovation in areas of strategic significance and stimulation to the economy of Zimbabwe currently and in future.
The Programme which was launched at the Midlands State University on 27 November 2018, comes at a fitting time as the Ministry of Higher and Tertiary Education Science and Technology Development(MoHTESTD) highlighted the need for a critical mass of researchers and advanced technical skills to trigger innovation in Zimbabwe. Also at a time when Africa still accounts for less than 1% of global research output, Doctoral education is of paramount significance as it will fuel innovative economic and social growth of the continent.
"Graduates must be given skills that empower them to use their knowledge to deliver goods and services. Education is not just for you to sound good but to produce."
The program will support selected PhD students studying in Zimbabwe and South Africa to promote a generation of new knowledge and innovations that will contribute towards achieving the national vision 2030 and ultimately a 250 Billion Economy by 2050. At the launch, 6 PhD holders were awarded the inaugural Delta Philanthropies scholarships.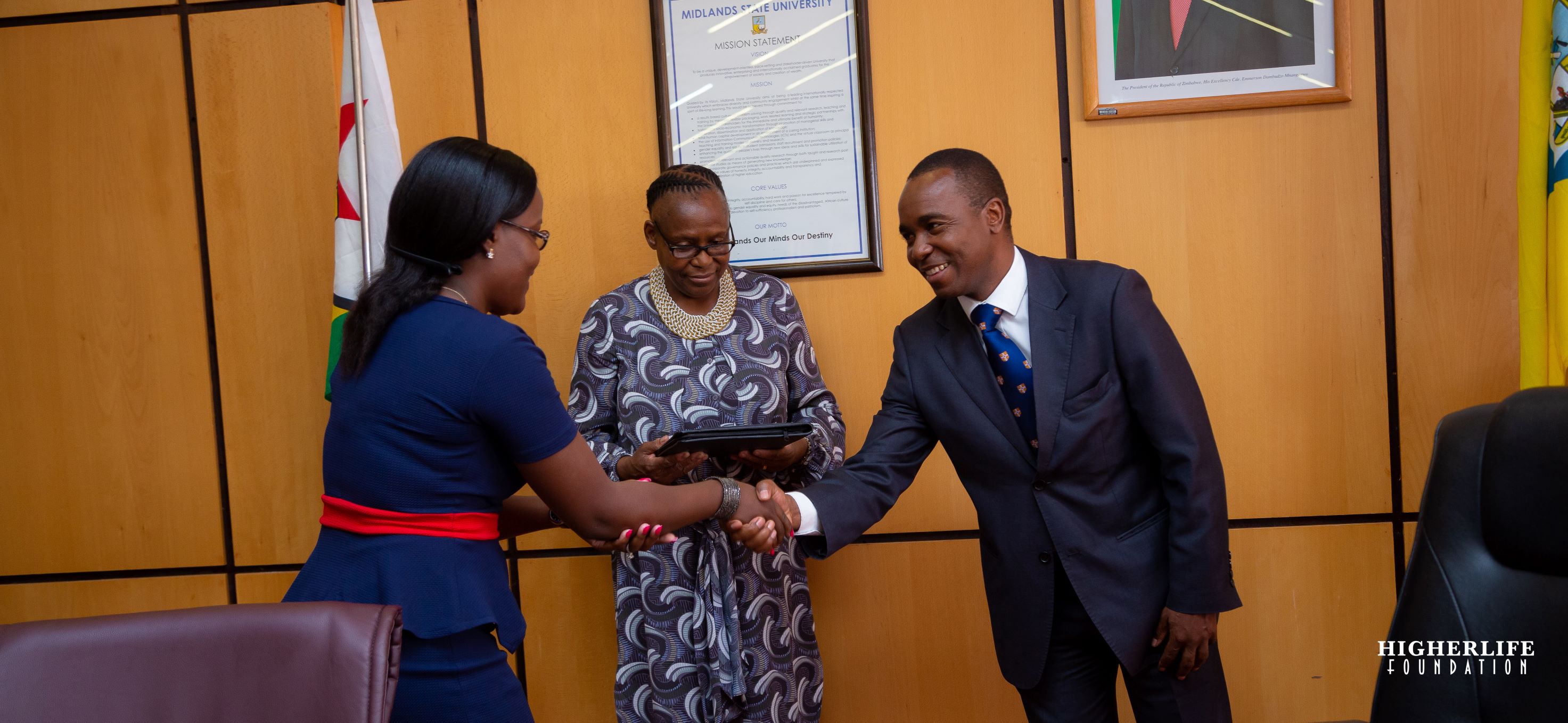 For Zimbabwe to attain Vision 2030, investment in education and human capital development is key. As PhD holders have accumulated substantial human capital and are one of the key actors behind the creation of knowledge-based economic growth, the Delta Doctoral fellows will be critical to helping to unlock the potential of Zimbabwe.
Higherlife Foundation is a social impact organisation that invests in human capital to build thriving individuals, communities, and sustainable livelihoods. Our areas of investment include education, health, entrepreneurship, rural transformation, and women's empowerment.     
---