As part of empowering the girl child, Higherlife Foundation has embarked on a pilot program called "Walk with me" which pairs young professional women in Zimbabwe with young women/girls from Chiedza Child Care centre who have decided to go back to school after dropping out for different reasons.
Chiedza Child Care Centre is a centre for orphaned and vulnerable children which gives its beneficiaries access to basic needs and ensures their holistic development and that they realize their full mental, physical and social potential. Chiedza Child Care Centers' mission is to empower communities to adequately support and care for orphans and vulnerable children in Zimbabwe and to lobby and advocate for children's rights. Higherlife Foundations 'Walk with Me' initiative is targeted at girls enrolled by Chiedza Child Care Centre in their "Continuing Education for Girls" programme which was launched in 2016.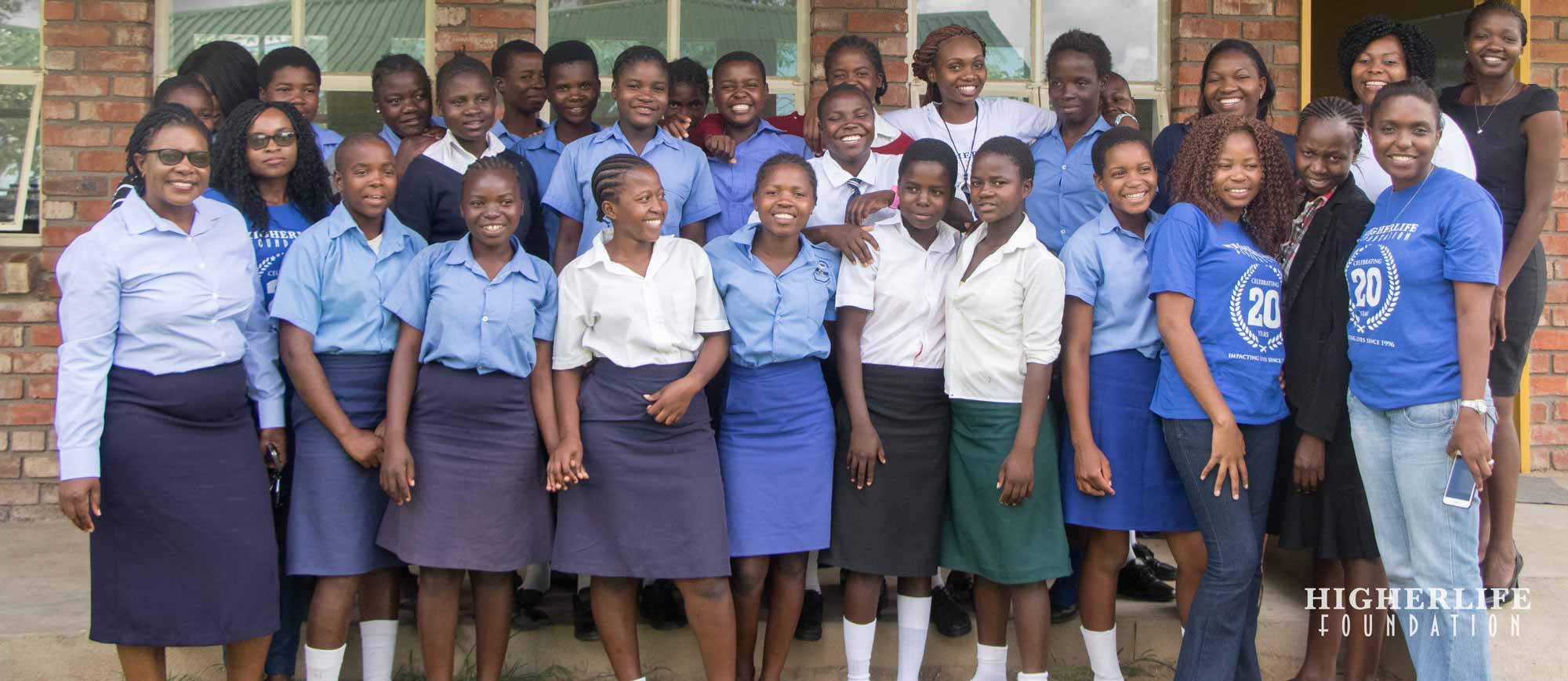 Beneficiaries of the Higherlife Foundation 'Walk With Me initiative' come from different situations; some have fallen pregnant whilst at school, some abandoned by their families due to family breakdown's and or deceased parents. A rapid assessment of the girl's backgrounds and stories revealed that stigma is the biggest challenge these girls face after deciding to go back to school as a young mother. This stigma ultimately deprives the girls of the mentorship support that every child needs when growing up. Through this programme Higherlife Foundation hopes to restore the much-needed mentorship support to help for these girls maximize their opportunity to go back to school and pursue their careers.
The Walk with Me initiative was received with so much excitement and one of the girls had this to say (name undisclosed):
"What a great opportunity to have a sister, a friend and a confidante; I'm so happy to have someone to talk to, who I can trust and who can listen to me. This is a new beginning for me, I can't wait to meet my mentor, and I know great things are about to happen in my life. Thank you, Higherlife Foundation, for bringing this program…"
---