After a successful orientation week in Inyanga, The S.T.A.R Leadership Academy (SLA) academic year is now in full swing and we could not be more excited for the first cohort of students.
The highly anticipated academic and leadership program has already got the ball rolling with immersing its students in academically enriching activities and events, with the students' attendance of the 2019 Zimbabwe Science Fair recently.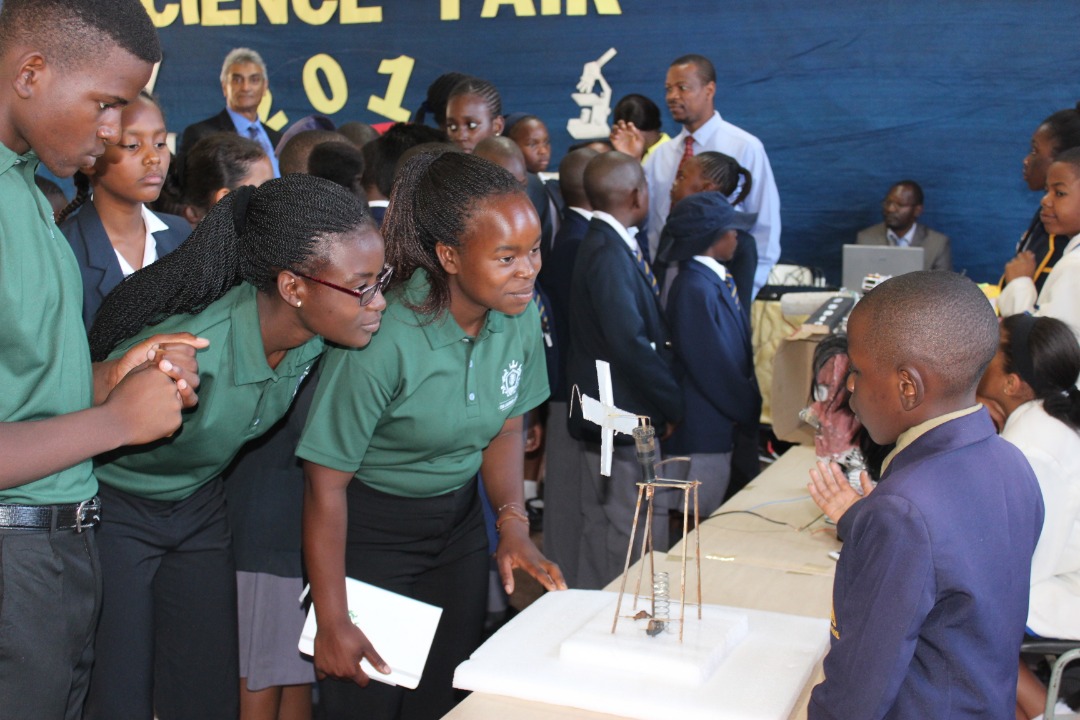 The fair attracted young talented primary and secondary scholars to exhibit their innovations, creating an enlightening experience for the SLA scholars as they got to interact and share ideas with peers on great scientific projects. One of the day's highlights took place when SLA student, Vinlaw Mudehwe, won an award for his brilliant project in general relativity as well as his demonstrated passion for sustainable development through Science.
"I realized that as a nation we could make our country a better place for us but most importantly for those who shall come after," stated a beaming Vinlaw soon after receiving his award.
This is just the beginning of an amazing transformational experience for Vinlaw and his fellow students, who are all on an exciting journey this year to develop their leadership skills – with the aim of becoming the next generation of leaders who will take our nation to new heights. Stay tuned as we share more from the academy and its talented students.
The S.T.A.R Leadership Academy is a leadership institute driven by Higherlife Foundation's dedication to raising young leaders who can change communities and impact lives. It is a full year intensive leadership program that immerses young people in a world-class leadership curriculum, whilst ensuring a balanced physical and spiritual health.
---