Neglected Tropical Diseases might be forgotten, but we must not underestimate their impact.
That low-income countries like Zimbabwe lose an average of US$ 37,489 with every NTD-related death.
The costing focuses on productive time lost, money spent in treating the NTDs and the cost of unpaid care work which caregivers undertake during the times of illness.
What's more, every dollar invested in NTD control and elimination returns at least $27 worth of economic benefit. This is why we must remain focused on eliminating NTDs.
Higherlife Foundation has been supporting the Ministry of Health and Child Care's National Institute of Health Research to get solid data on our progress toward eradicating three of the most prevalent NTDs in Zimbabwe.
We had two goals from this research. First, to ascertain the spread of Schistosomiasis and Soil Transmitted Helminths. Second, map Lymphatic Filariasis in rural communities.
As the adage goes, what is measured is managed, and better data puts us in a stronger position to end NTDs for good.
The research showed that we are making progress in the fight against Lymphatic Filariasis. Of the 39 districts which were chosen as a sample, only seven districts were endemic.
The studies also found that Schistosomiasis and Soil Transmitted Helminths prevalence is reducing in Zimbabwe.
What these studies have shown is that efforts like Mass Drug Administration, are working.
In the past, about 10 million Zimbabweans were understood to need treatment for at least one NTD, especially Schistosomiasis (Bilharzia) and Soil Transmitted Helminths (intestinal worms).
From the study it emerged that the number has been halved, as only five million Zimbabweans now need treatment against these two most common NTDs.
This progress is commendable, but we can't be complacent. One active NTD case is one too many.
We now need to focus on sustainability and improvement. How? Through significant and sustained investment in water, sanitation, and hygiene.
There are WASH investments at the national level, like the construction of dams, which have played a significant role in the fight against NTDs.
However, some small investments still need to be done and coordinated within communities. In rural communities, community health workers, lead behaviour change thanks to their familiarity and understanding of the context.
For example, we know community health workers can be more effective at changing practices like open defecation because they understand the realities and their local communities.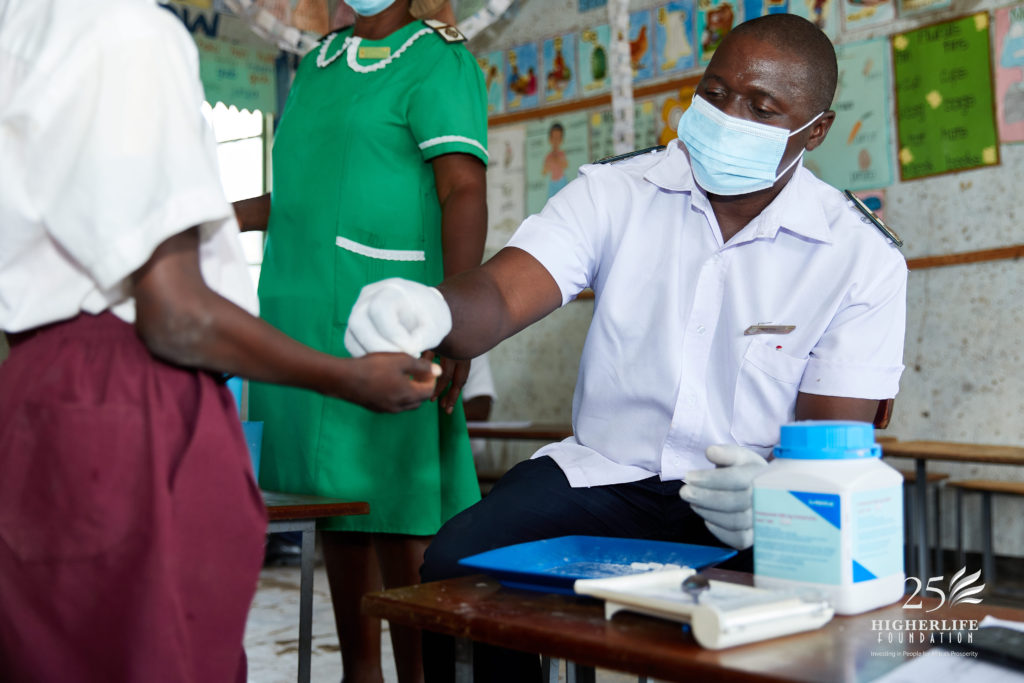 Room for innovation
New times call for new thinking, and we shouldn't limit innovations to the tech sector.
Our local universities have Innovation Hubs meant to provide solutions to national problems under the Education 5.0 philosophy.
Education 5.0 is anchored on the idea that universities should come up with concepts and ideas which solve national problems.
My dream is for a Zimbabwean institution also to be part of the conversation, as they better understand the contexts and cultural aspects, which sometimes may not be apparent to someone coming in for a research season.
Maybe the next most significant idea in eliminating NTDs is waiting to be imagined at one of our universities.
NTDs have existed since time immemorial, but it is possible to imagine Zimbabwe, where they are mentioned in the past tense.
Other countries have done it, and recent results have shown that our systems have the potential to achieve the target of total elimination.
This can be achieved if we get everyone on board.
As Higherlife Foundation, we will remain committed to playing our role. We'll continue to support the Mass Drug Administration and that our advocacy and sustainability are WASH driven to avoid reinfections and recession in the progress made.
Simple things like providing decent and adequate toilets will go a long way to ensure that bilharzia, for instance, is reduced.
Where there is a need to invest in research, we will support the creation of new knowledge if it enhances our effectiveness.
We also need continued collaborations and partnerships.
With the right scientific approach, innovation, and investments, NTDs can be eliminated.
Zimbabwe has achieved this before when it eradicated leprosy, which was in the past among endemic NTDs in the country.
It takes commitment to achieve generational scientific feats of that nature, and as the Higherlife Foundation, we are here to play our part.
The signs are encouraging; more needs to be done, but the finishing line is now within sight.
About Author:
Dr Kennedy Mubaiwa is the Chief Executive Officer of Higherlife Foundation, a social impact organization that is investing in Human Capital Development for Sustainable livelihoods. He is a medical doctor from the University of Zimbabwe, an anaesthetist and he also holds an MBA. Dr Mubaiwa has held senior roles in the Pharmaceutical Industry in Africa, including being Medical Director for Eli Lilly Southern Africa, and Executive Director at Adcock Ingram Africa.
---