Mrs Tsitsi Masiyiwa has called on philanthropists, policy-­makers, businesses and public institutions to unite in investing in education and youth empowerment.
Speaking at Waterford College in Swaziland, Mrs Masiyiwa – the Executive Chair and Co-founder of Higherlife Foundation (HLF) – said education is key in closing Africa's development gap with much of the developed world.

HLF has partnered with the institution by providing scholarships to some of its students through a long-­standing relationship that has produced 50 HLF sponsored Waterford graduates, some of whom have gone on to study at top American and British universities such as Yale, Harvard and Oxford.
Mrs Masiyiwa was at the highly regarded, multiracial and multicultural education college by invitation, where she presented a paper entitled: "Africa's Economic Development: Is the gap really closing" during Africa Week (July 20 to July 24, 2015).
She stressed the importance of good quality, early childhood education, saying there were 30 million children that are out of school in Sub-Saharan Africa. She noted that 250 million of those that make it to school go through their first four years of education without mastering basic literacy and numeracy skills, hampering their educational progress and impacting on the continent's development from the resultant skills gap.
But not all is doom and gloom. Mrs Masiyiwa said there was a great opportunity for Africa to close that gap by using technology to provide access to quality education and learning resources, to leapfrog to the same level with the rest of the world.
She spoke from practical experience, having overseen the development and deployment by the Foundation she runs of 25 digital learning hubs that have
provided vital access to a quarter of a million (250.000) children from disadvantaged backgrounds in Zimbabwe and Lesotho.
Turning from access to basic education, to empowerment through education, Mrs Masiyiwa-herself a mother of 5 girls – spoke passionately about the need to empower the girl child through education. She linked the advancement of women through education with a reduction in infant mortality, adding that education was a potent weapon in fighting early child marriages and many such vices and social, economic and cultural ills that women come up against in the developing world.
Mrs Masiyiwa's Foundation is currently at the forefront in fighting the societal plight of the girl child by empowering nearly 12.000 young girls with scholarships and equipping them with critical life skills.
To date, Higher Life Foundation has empowered over 40.000 girl children with education scholarships in Central and Southern Africa, particularly in Zimbabwe, South Africa, Lesotho and Burundi.
Along with affording children with an education, Mrs Masiyiwa said Africa needed to effectively use education to equip the youth – who make 65 percent of the continent's population – with entrepreneurial skills for them to become employed and for them to create employment and develop the capacity to support themselves and give back to their communities.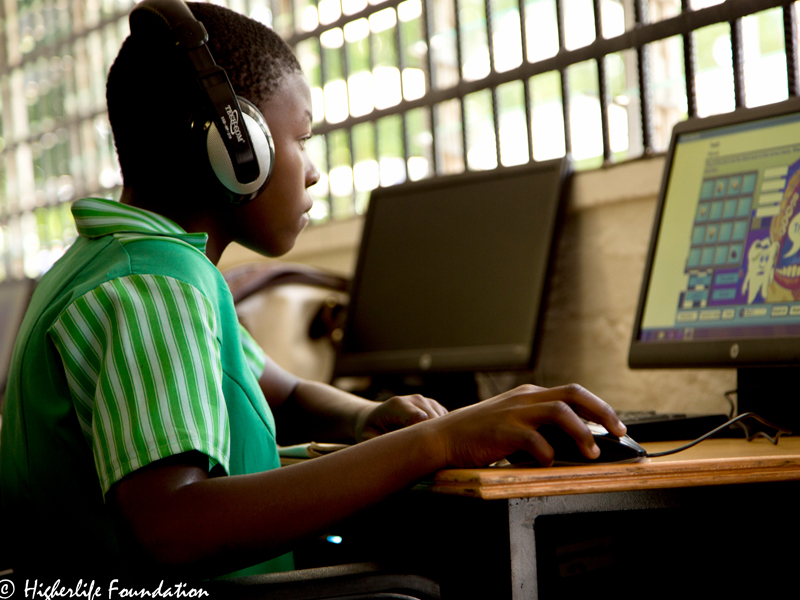 She challenged young people who have been afforded the opportunity to get a good education to take up the responsibility to give back to the communities from which they were raised.
Speaking with great credibility about giving back, Mrs Masiyiwa cited her own work in empowering tens of thousands of vulnerable children through education and in creating an opportunity for hundreds of talented and gifted students to excel at local and international learning institutions.
She said she hoped her story would inspire others to take up the challenge and enlist in the fight to secure the future of our children and our continent.
Judging by the ovation she got, there is hope for Africa!