Zimbabwe recently commemorated its National Youth Day. The day is set aside for young people to reflect on their role in national development, and it usually inspires conversations among them. At Higherlife Foundation, we ran a content series where the youth were sharing their dreams for Zimbabwe. In this article, two students who were part of the Star Leadership Academy Class of 2020 share their dreams for the country.
In Dream of a Zimbabwe with Opportunities for Everyone by Sera Malonda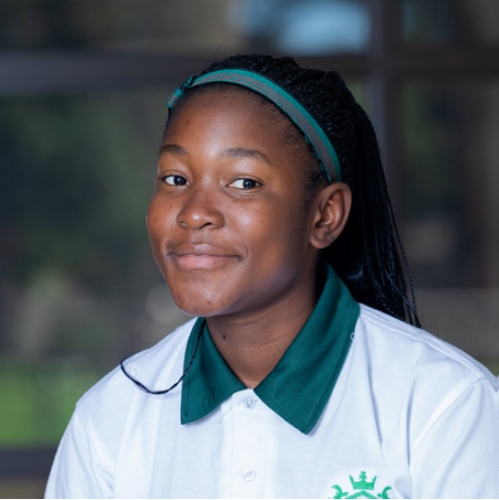 My childhood friend Tino recently got a second job. She's barely out of school but has to find ways to support her parents, whose meagre salaries are insufficient to care for their family. This is unfortunate for many people in Zimbabwe, a reality I hope to see change.
I dream of a Zimbabwe with opportunities for everyone and every family. A Zimbabwe where there is no devastating gap between the rich and the poor and no one falls below the poverty datum line.
I dream of equal distribution of wealth and resources and more jobs for deserving candidates without corruption or nepotism. I aspire to see a Zimbabwe where Tino can be a child and focus on her education rather than worrying about how to send her siblings to school.
My dream is for a Zimbabwe with improved facilities and infrastructure. I dream of having top-notch infrastructure and world-class health and education facilities in Zimbabwe. Improving these facilities will set the country up for industry and innovation.
I dream of a Zimbabwe with better opportunities for women and girls – a country where women will play a central role in development. I hope women take up more space and use their voices to advocate for their wants and needs.
For my dream to become a reality, the nation, including the youth, must work together. Everyone must look within their scope of influence to identify some of the problems to which they can find solutions. If we adopt this approach, we will reach Vision 2030 and create opportunities for everyone.
My Zimbabwean Dream by Yananiso Manyarara
How about we equip our schools? The average distance walked to school by a child in rural Zimbabwe is 15 kilometres. Crazy right?
I dream of seeing learners in all parts of Zimbabwe attend well-built schools close to their homes. I envision an education system where financially demanding A-Level subjects such as ICT and Food Science are available in rural schools. Every student would have access to an electronic device that supports interactive learning, where their location and living standards cease to be limiting factors to achieving their goals.
And then there's better healthcare. Imagine walk-in consultations at public hospitals and not having to wait the whole day. Imagine stocked pharmacies with affordable medicine and a public medical aid society that affords quality healthcare. Or a healthcare system with technologically advanced machinery for treatment and research and not having to rely on facilities in other countries. Imagine a Zimbabwe with referral and general hospitals in rural areas and mobile clinics nationwide.
Let's fix our transport system! Being a regular commuter, I always dread squeezing myself so four people can fit in a space initially designed for three people. Besides the discomfort, there is a degree of danger associated with commuting in Zimbabwe. I envision an efficient transport system where passengers travel comfortably and at much lower costs. The railway system across towns and cities can be fully refurbished and equipped with modern trains. We can have durable bridges that aren't washed away by flooding. A Zimbabwe littered with aircraft, making inter-city travel an absolute delight. Walking into orderly ranks where harassment of women by touts is a thing of the past.
Farming is the backbone of the country's economy. I dream of a Zimbabwe where you can travel across the six farming regions and see climate-smart agriculture being practised both at small and large scales. Where appropriate crops are cultivated in the correct region, and greenhouse technology is used to increase crop production in arid areas. A Zimbabwe in which farmers can afford farming machinery and hybrid inputs to improve the quality of their produce. Zimbabwe retains her former position as "The Bread Basket of Africa". Our country has so much potential and it our responsibility as Zimbabweans to make our dreams a reality.
These articles were produced part of the National Youth Day Youth Perspectives Series was written by SLA alumni sharing their dream for Zimbabwe. Yananiso Manyarara and Sera Malonda were part of the class of 2020.
---